Vanilla is a flavoring derived from orchids of the genus Vanilla, primarily from the Mexican species, flat-leaved vanilla (V.planifolia)
HISTORY
In 1841 a slave who lived on the French island of reunion in the Indian Ocean discovered at the age of 12 that the plant could be hand polluted. Hand-pollination allowed global cultivation of the plant.
According to popular belief, the Totonac people, who inhabit the east coast of Mexico in the present-day state of Veracruz, were the first to cultivate vanilla.
DESCRIPTION
Vanilla Beans have a sweet, perfumed aroma with a woody or smoky flavor. Pure Vanilla Extract has a similar aroma. Vanilla Beans are the long, greenish – yellow seed pods of the tropical orchid plant, Vanilla planifolia. Before the plant flowers, the pods are picked, unripe, and cured until they are dark brown.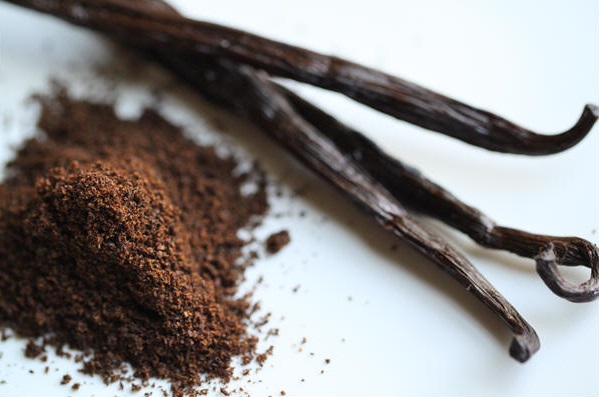 100% Natural, no pest, no mold, heavy metal and pesticide free, products suitable for human consumption.
Sweet taste and Characteristics smell of Madagascar Vanilla, the No 1 world's Vanilla supplier.
Vanilla Stock Information
Details
| | |
| --- | --- |
| Type | Vanilla |
| Place of Origin | Africa |
| Certification | SGS |
| Style | Dried |
| Brand Name | MAS Black Vanilla |
| Vanillin Content | 1.2 Minimum |
| Drying Process | Other |
| Split percentage | 3% – 10% |
| Shelf Life | 2 Years |
| Species | Vanilla Planifolia (Bourbon) |
| Moisture  | MIN33% |
| Length | 13cm Min |
| Packing | Waxed paper + carton |
| Taste | Delicious |
| Color | Dark Brown – Black |
| Shelf life | 2 Years |
| Lead Time | 15 Days after payment confirmation |
Packaging & Delivery
| | |
| --- | --- |
| Packaging Details | 25kg, 50kg Polythene bags |
| Delivery Time | 15-30 days |