Sorghum is a genus of flowering plants in the grass family Poaceae. Seventeen of the twenty-five species are native to Australia, with the range of some extending to Africa, Asia, Mesoamerica, and certain islands in the Indian and Pacific Oceans.
HISTORY
The origin and early domestication of sorghum took place in Northeastern Africa. The earliest known record of sorghum comes from an archeological dig at Nabta Playa, near the Egyptian-Sudanese border, dated 8,000 B.C.
DESCRIPTION
Sorghum bicolor is an annual or perennial grass in the family Poaceae has grown primarily for its grain. Sorghum is usually grown as an annual, harvested after one growing season and can grow to a height of 4 m (13 ft).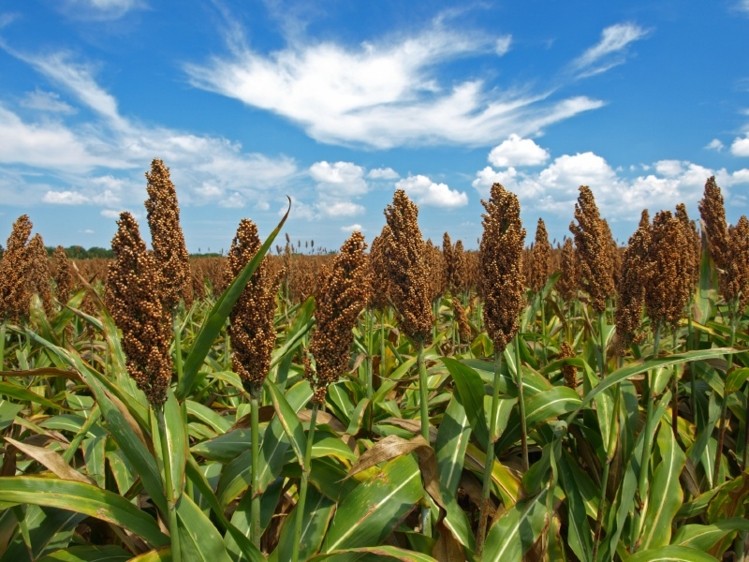 Sorghum Stock Information
Details
| | |
| --- | --- |
| Type | Millet |
| Drying Process | AD |
| Certification | SGS |
| Color | Yellow |
| Cultivation Type | Common |
| Style | Dried |
| Processing Type | Floured |
| | Glutinous |
| Broken Ratio (%) | 1 |
| Place of Origin | Africa |
| Product Name | Yellow Millet in Husk |
| Clean | Machine cleaned |
| Style | Dried |
| Size (mm) | 2 |
| Max. Imperfect | 3.0% max |
Packaging & Delivery
| | |
| --- | --- |
| Packaging Details | 25kg p.p.bag |
| Delivery Time | 15-30 days |