The peanut, also known as the groundnut and the goober and taxonomically classified as Arachis hypogea, is a legume crop grown mainly for its edible seeds.
Description
It is classified as both a grain legume and, because of its high oil conten, an oil crop. As a legume,the peanut belongs to the botanical family, fabaceae,this is also known as Leguminosae, and commonly known as the bean, or pea, family.
History
The peanut was later spread worldwide by European traders, and cultivation is now very widespread in tropical and subtropical regions. In West Africa, it substantially replaced a crop plant from the same family, the Bambara groundnut, whose seed pods also develop underground. In Asia, it became an agricultural mainstay and this region is now the largest producer in the world.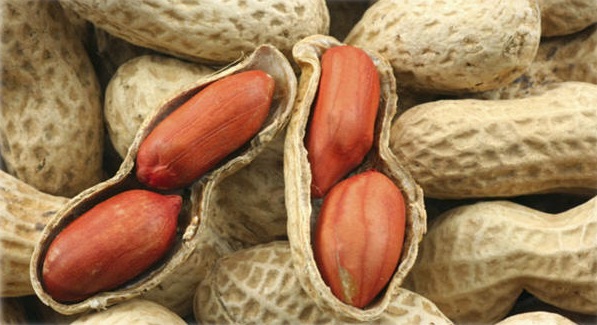 Groundnuts Stock Information
Details
| | |
| --- | --- |
| Type | Peanut |
| Grade | A |
| Category | Category |
| Certification | SGS |
| Cultivation Type | Common |
| Use | Food |
| Shelf Life | 12 Months |
| Processing Type | Blanched, blanched |
| Place of Origin | Africa |
| Shape | Long type and Round type |
| Style | Dried |
| Brand Name | Africa Peanuts |
| Taste | Delicious |
| Admixture | 0.1%(MAX) |
| Split | 15%(MAX) |
| Aflatoxin | B1<2PPB, B1+B2+G1+G2<4PPB |
| Long type Size | 24/28, 28/32, 34/38, 38/42, 45/55 |
| Round Type | 25/35, 35/40, 40/50, 50/60, 60/70, 70/80 |
| Red skin | 40/50, 50/60, 60/70, 70//80, 80/100 |
Packaging & Delivery
| | |
| --- | --- |
| Packaging Details | 25kg, 50kg Polythene bags |
| Delivery Time | 15-30 days |