Black Pepper is a flowering vine in the family Piperaceae, Cultivated for its fruit which is usually dried and used as a spice and seasoning, known as a peppercorn.
Black Pepper
Black pepper is produced from the still-green, unripe drupes of the pepper plant. The drupes are cooked briefly in hot water, both to clean them and to prepare them for drying.
White Pepper
White pepper consists solely of the seed of the pepper plant, with the darker-colored skin of the pepper fruit removed. This is usually accomplished by a process known as retting, where fully ripe red pepper berries are soaked in water for about a week, during which the flesh of the pepper softens and decomposes.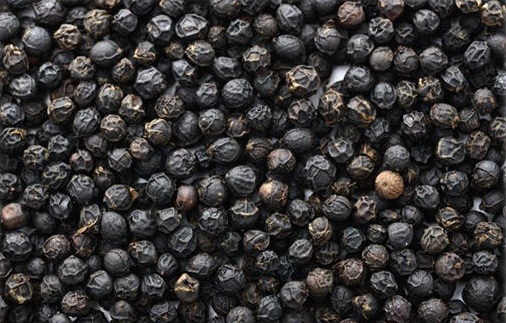 Black Pepper Stock Information
Details
| | |
| --- | --- |
| Product Type | Single Herbs & Spices |
| Shelf Life | 24 Months |
| Flavor | Spicy Taste |
| Style | Dried |
| Certification | SGS |
| Place of Origin | Africa |
| Moisture | 10% Max |
| Drying Process | AD |
| Shape | Round |
| Product Name: | Black Pepper |
| Part | Seed |
| Processing Type | Raw |
| Color | Black |
| Colour | Black or brownish black |
| Size | 8mm To 10mm Bold |
| Sortex Clean | 99% |
| Broken | 0%MAX |
| Discolour/damage | 0.5MAX |
Packaging & Delivery
| | |
| --- | --- |
| Packaging Details | 5,10,20,25,50 KGS PP BAG |
| Delivery Time | 15-30 days |