Millets are a group of highly variable small-seeded grasses, widely grown around the world as cereal crops or grains for fodder and human food. Millets are important crops in the semiarid tropics of Asia and Africa (especially in India, Mali, Nigeria, and Niger), with 97% of millet production in developing countries.
DESCRIPTION
Millets are indigenous to many parts of the world. The most widely grown millet is pearl millet, which is an important crop in India and parts of Africa. Finger Millet, proso millet, and foxtail millet are also important crop species.
HISTORY
Millets have been important food staples in human history, particularly in Asia and Africa. They have been in cultivation in East Asia for the last 10,000 years.
Chinese legends attribute the domestication of millet to Shennong, the legendary Emperor of China. Similarly, millets have been mentioned in some of the oldest extant Yajurveda texts, identifying foxtail millet (priyangava), Barnyard millet (aanava) and black finger millet (shyaamaka), indicating that millet consumption was very common, pre-dating to 4500 BC, during the Indian Bronze Age.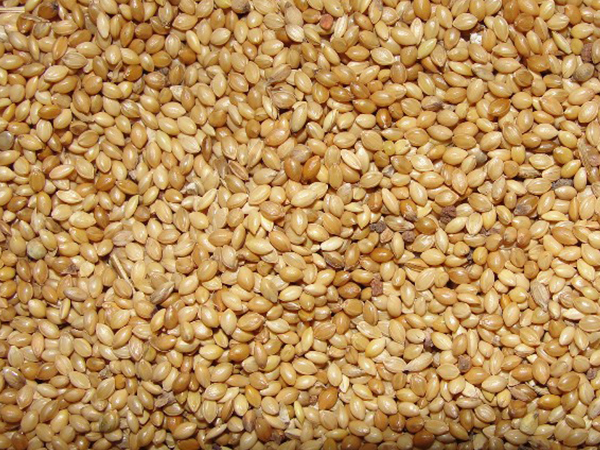 Millet Stock Information
Details
| | |
| --- | --- |
| Type | Millet |
| Cultivation Type | Common |
| Specification | glutinous and non- glutinous |
| Color | Yellow |
| | 2.5 |
| Certification | SGS |
| | Common |
| Product Name | Africa hulled and unhulled yellow |
| Style | Dried |
| Processing Type | Other |
| Brand Name |  Africa Millet |
| | human Food |
| | AD |
| Model Number | Dried |
| Purity | 99% Min |
| Origin | Africa |
Packaging & Delivery
| | |
| --- | --- |
| Packaging Details | 25kg p.p.bag |
| Delivery Time | 15-30 days |