The Buckwheat (Fagopyrum esculentum), also known as common buckwheat, Japanese buckwheat, and silver-hull buckwheat, is a plant cultivated for its grain-like seeds and as a cover crop. A related and more bitter species, Fagopyrum tataricum, a domesticated food plant common in Asia, but not as common in Europe or North America, is also referred to as buckwheat.
HISTORY
Common buckwheat was domesticated and first cultivated in inland Southeast Asia, possibly around 6000 BCE, and from there spread to Central Asia and Tibet and then to the Middle East, Africa, and Europe. Domestication most likely took place in western China. A century ago, the Russian Empire was the world leader in buckwheat production.
Description
Despite the name, buckwheat is not related to wheat, as it is not a grass. Instead, buckwheat is related to sorrel, knotweed, and rhubarb. Because its seeds are eaten and rich in complex carbohydrates, it is referred to as a pseudocereal. The cultivation of buckwheat grain declined sharply in the 20th century with the adoption of nitrogen fertilizer that increased the productivity of other staples.
Beverages Description
BEER
In recent years, buckwheat has been used as a substitute for other grains in gluten-free beer. Although it is not an actual cereal (being a pseudocereal), buckwheat can be used in the same way as barley to produce a malt that can form the basis of a mash that will brew a beer without gliadin or hordein (together gluten) and therefore can be suitable for coeliacs or others sensitive to certain glycoproteins.
Tea
Buckwheat tea, known as memil-cha in Korea and soba-cha in Japan, is a tea made from roasted buckwheat.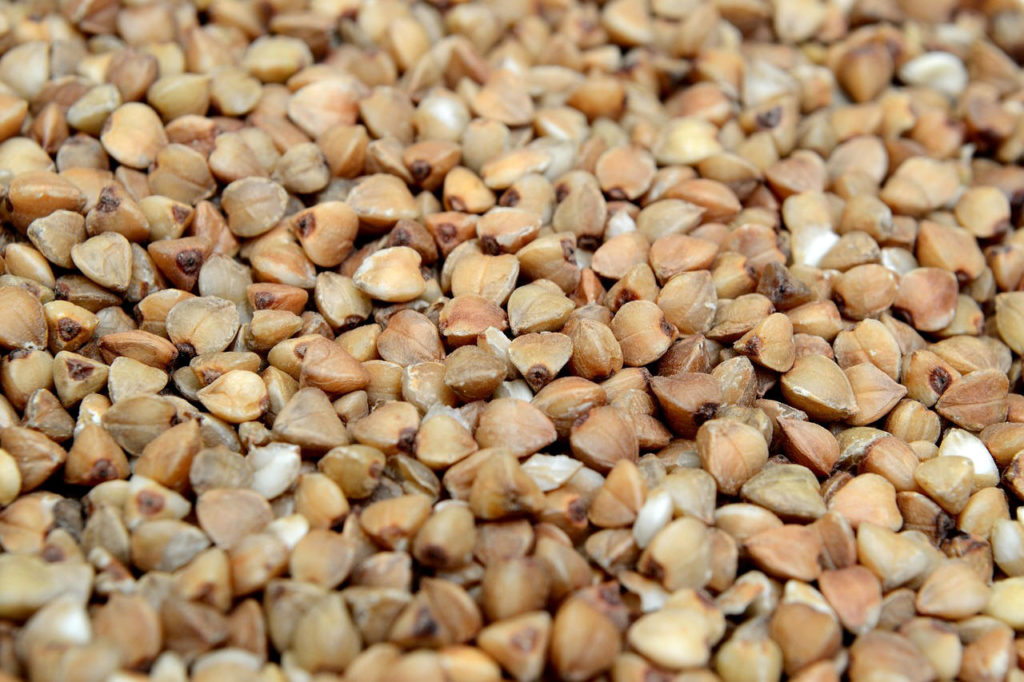 Buckwheat Stock Information
Details
| | |
| --- | --- |
| Type | Buckwheat |
| Size | 3.5 mm |
| Weight | 25kg |
| Certification | SGS |
| Processing | Natural Sun Dried |
| Style | Dried |
| Drying Process | AD |
| Place of Origin | Africa |
| Admixture | 0.5%max |
| Name | Bulk Buckwheat Kernel |
| Cultivation Type | Common |
| Broken Ratio | 3% |
| Product Name | Buckwheat Kernels |
| Moisture | 14% Max |
| Packaging Details | 25/50 kgs /pp bags or Ton P.P bags |
Packaging & Delivery
| | |
| --- | --- |
| Packaging Details | 25kg p.p.bag |
| Delivery Time | 15-30 days |